I was just alerted to this: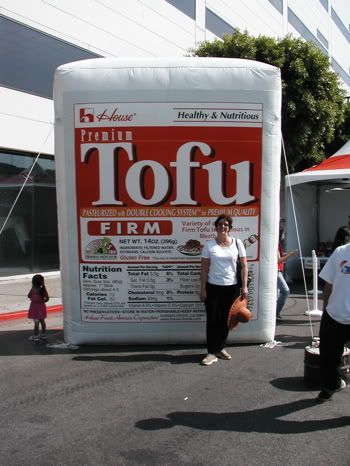 Apparently there is a place in LA where tofu grows to outlandish sizes and runs rampant. So much so that it must be tied down in order to restrict the squashing of small children and vegetarians alike.

But it's there... looming... waiting for its moment.

WATCH OUT - IT'S COMING! COMING FOR YOU!
thanks to sue.